Regular price
$1,900.00 NZD
Regular price
$2,300.00 NZD
Sale price
$1,900.00 NZD
Unit price
per
Sale
Sold out
Discover a charming and snug low loft bed offering endless possibilities for play and learning, ideal for children aged 4 years and above.
Transform the area beneath the bed into an enchanting hideaway for imaginative play or accommodate a second mattress if required.
Our innovative pegboard system, integrated into the front side of the loft bed, lets you personalise the ultimate creative learning environment.
Here is the table with accessories included in the sets:
Set name
Single size
King Single size

Desk with shelf

Desk featuring a shelf
Desk with shelf
Height-adjustable chair - 

effortlessly modify the height with a single click

Angled shelf
Dropbox
Dropbox
Angled shelf
Single shelf

Foldaway desk

Space-saving foldaway desk 

with interior storage

Space-saving foldaway desk
Dropbox
Dropbox
Bookshelf
Single shelf
Single shelf
As your child matures, easily modify and reposition the table and chair heights.
Additionally, tailor the setup with other accessories, such as extra bookshelves and storage containers, to accommodate all the entertaining essentials.
Materials

You can read more about materials in the blog.

• Frame and accessories cut from pressed birch coated with a special clear coating technology which is soft to the touch, transparent, waterproof and non-toxic. It makes our products so easy to clean and maintain.

• Colored panels are made from pressed birch laminated with a high-quality non-toxic film, giving you stylish variety to suit any room decor.

• Mattress slats are made from top-grade NZ pine without extra coating to keep their beauty and texture.

• All our pressed birch materials are certified to the highest grade of European standards for low toxicity (E1 VOC rating of formaldehyde). This ensures we are using the best standard of materials for furniture construction.
Dimensions

• Bed external size WxLxH (cm):
Single size: 94x192x120;
King Single size: 111x211x120;
• Clearance between the bed frame and floor 78cm is enough to add on a second mattress or as a playspace.
• A mattress is not included. You will need a single size mattress 91 (92)x188 cm or king single 107x203 cm.
• The vertical distance between the upper surface of the guardrail and the upper surface of the mattress base is 40cm.

Accessories WxDxH (cm):
• Desk with shelf - 50x54x16
Height levels from the floor: 43, 53, 63 and 73
• Foldaway table 51x69 (24 unfolded) x50
Height levels from the floor: 45, 55, 65 and 75
• Drop box - 38x21x21
• Angled shelf - 30x14x28
• Bookshelf - 48x30x24
• Single shelf - 20x17.5x50
• Single shelf - 40x17.5x50

Please check the matress sizes chart
Product Details

• Mattress base can easily carry an adult with a kid. It was tested for more than 150kg.
• Proudly designed and made in New Zealand.
• Safety designed according to AS-NZS 4220, including high guard rails and safety openings.
• Flatpack - assembly required. Tools and assembly instructions are provided.
• Mattress is not included.
• The top mattress frame is made with slats for better ventilation.

Shipping

You can pick up your order free from our manufacturer/warehouse/showroom at 16C Flexman Place, Silverdale, Auckland 0932.

We do free delivery in the Auckland region for orders over 1000$. Assembly service is available for local delivery for additional cost HERE. We agree on a delivery time with you.

If you are away from Auckland, mail us your postcode to get shipping quotes before placing an order. We'll be able to give a better offer for your order. Also, we can offer delivery to your local Toll depo, which costs less than door-to-door delivery.

Take 3-5 working days for shipping on North Island and 5-7 to South Island.

Approximate rates for door-to-door delivery:

| | | |
| --- | --- | --- |
| Free North Island | $4,100.00 and up | Free |
| Large pack  | 80kg–400kg | $290 |
| Standard pack | 20kg–80kg | $190 |
| Medium pack | 10kg–20kg | $140 |
| Small pack | 0kg–10kg | $45 |

 

| | | |
| --- | --- | --- |
| Free Delivery South | $6,000.00 and up | Free |
| Large pack | 80kg–400kg | $350 |
| Standard pack | 20kg–80kg | $250 |
| Medium pack | 10kg–20kg | $150 |
| Small pack | 0kg–10kg | $65 |
Warranty & Trade-in

Warranty Information


Warranty is issued to the original registered purchaser of furniture manufactured by KitSmart and covers:

5-Year guarantee against manufacturing defects from the date of delivery.

Timber products, being natural materials, are subject to change and movement.

KitSmart warranty does not cover the following:

Normal wear and tear
Natural variations in colour, knots, stress marks, etc
Any changes of timber colour over time
Damage resulting from negligence, improper care, accidents or misuse
Products sold as clearance, shop samples, or products included as promotional free-of-charge items.
Products that have a defect acknowledged by the customer before purchase
The incorrect assembling will not be covered under the warranty
Transference to a second owner
Commercial use, as defined in the Customer Guarantees Act 1993 (CGA)


All claims must be submitted to us and include photos or a short video of the issue.
We will replace it with the same part if it is a manufacturing defect. It takes 5 working days for investigation and an estimated 7 working days to produce the new part. No Free collection of warranty items
The same 5-Year further warranty will be applied to cover the repaired part.

Trade-In and Recycling Program

KitSmart's furniture is made of sustainably forested wood, which is excellent for our planet and future generations, but we went further and launched a unique trade-in program.
If your kid outgrows the bed, or it's just time to try something new, you can return it to us, and we'll give you 20% of the original cost as a gift card, which you can use for your next purchase.

We will refurbish and refresh old beds, give them a new life, and go to a new owner or charity, diverting waste from landfills.
All our products are eligible for this program. Conditions may apply.
Share
View full details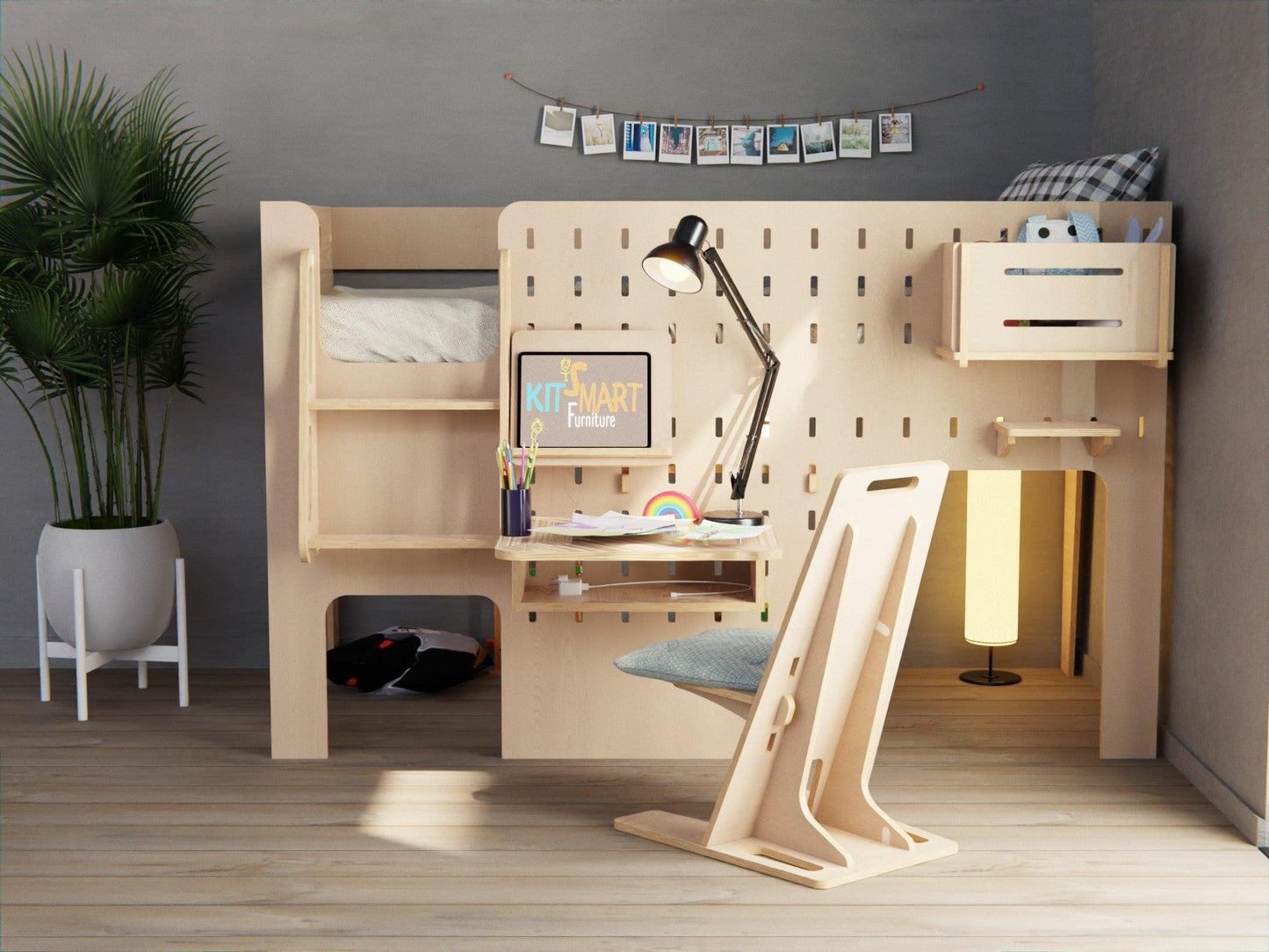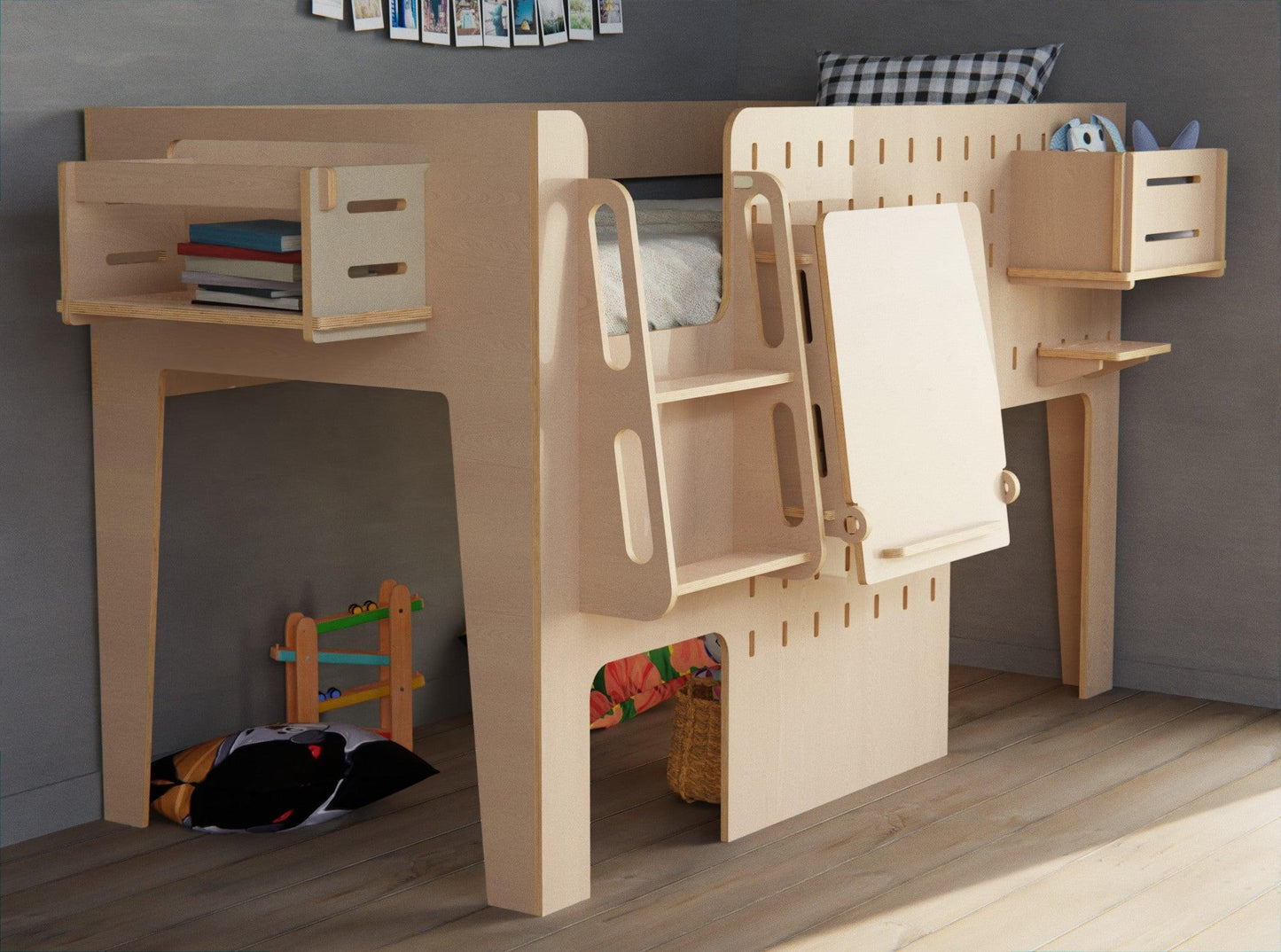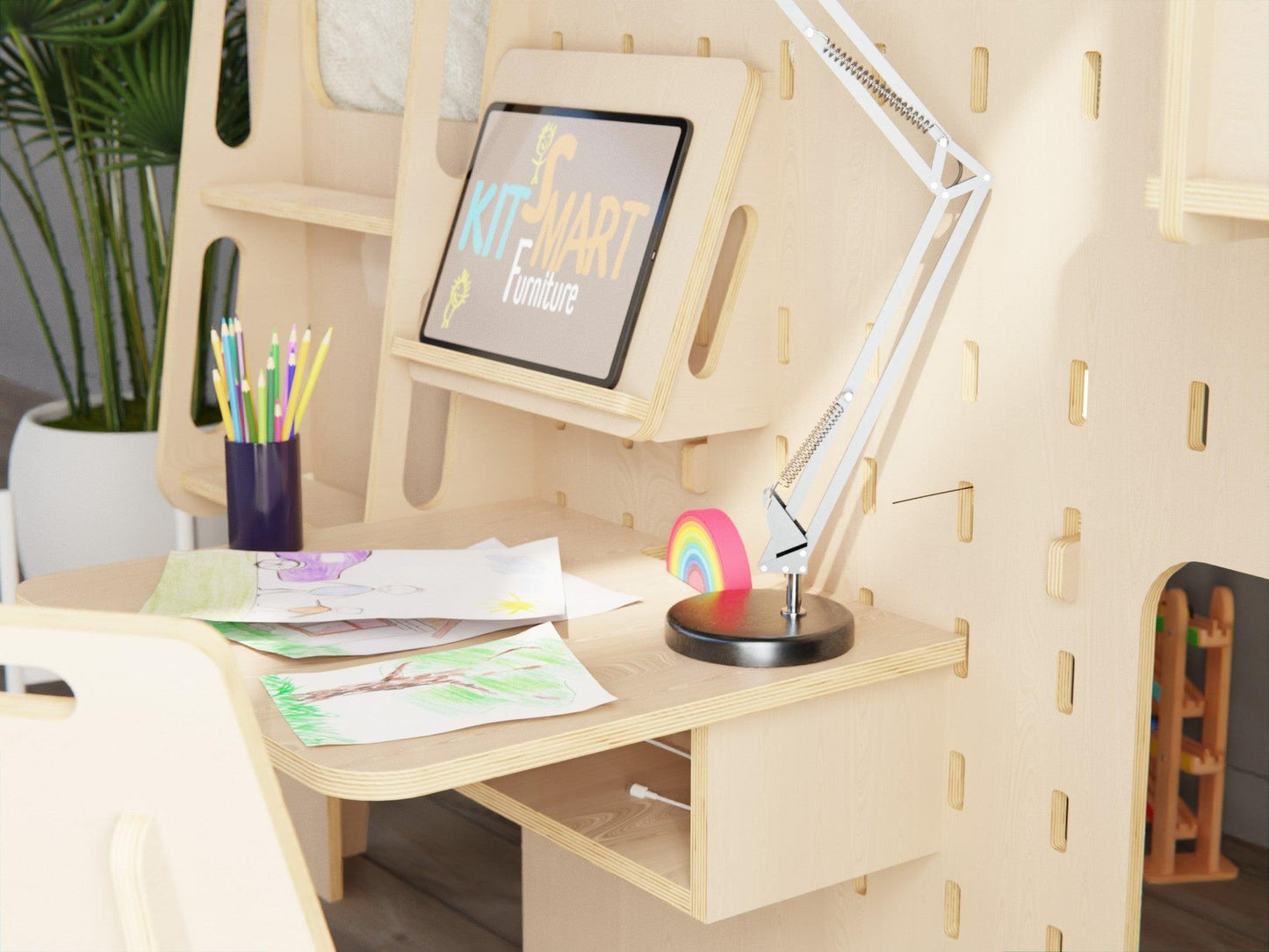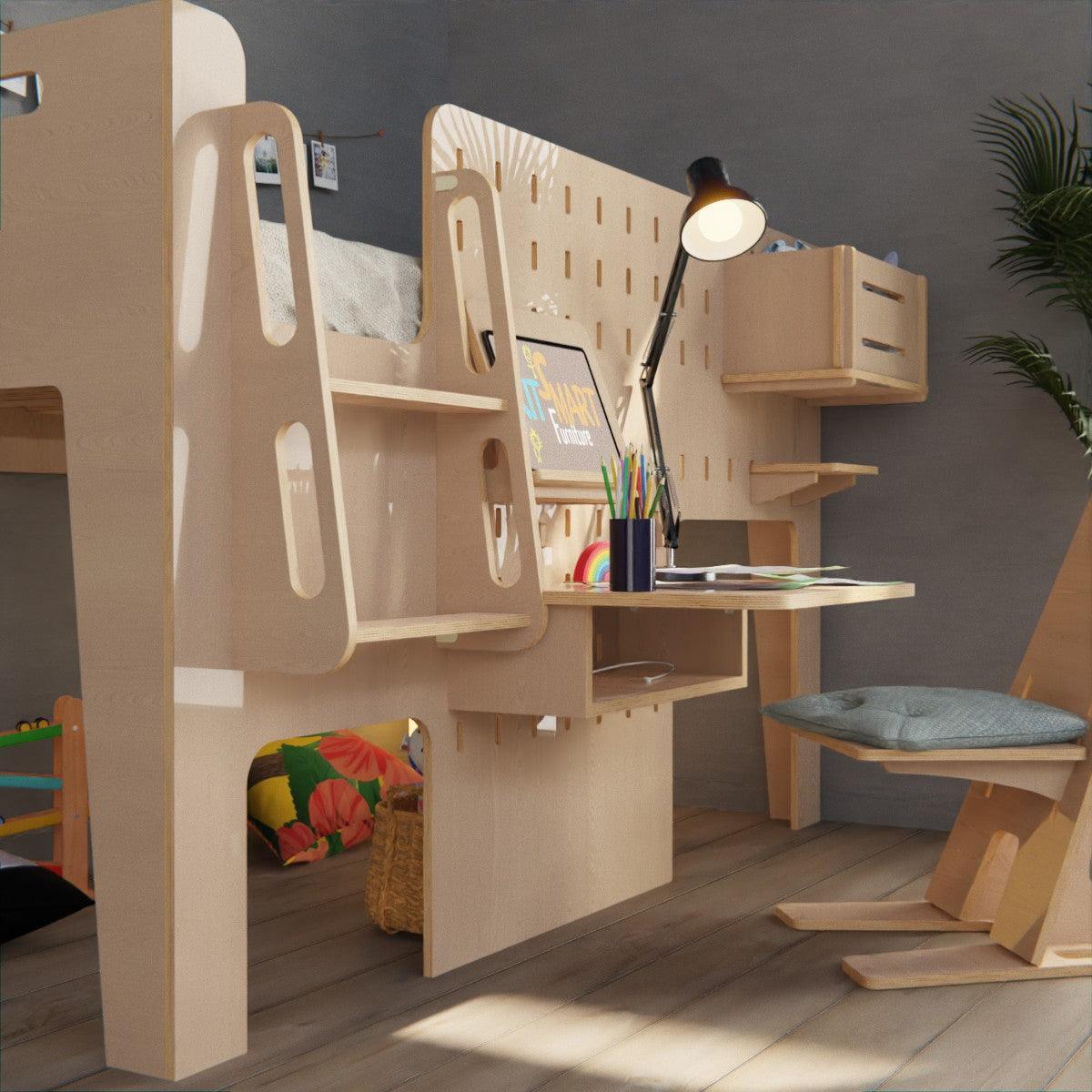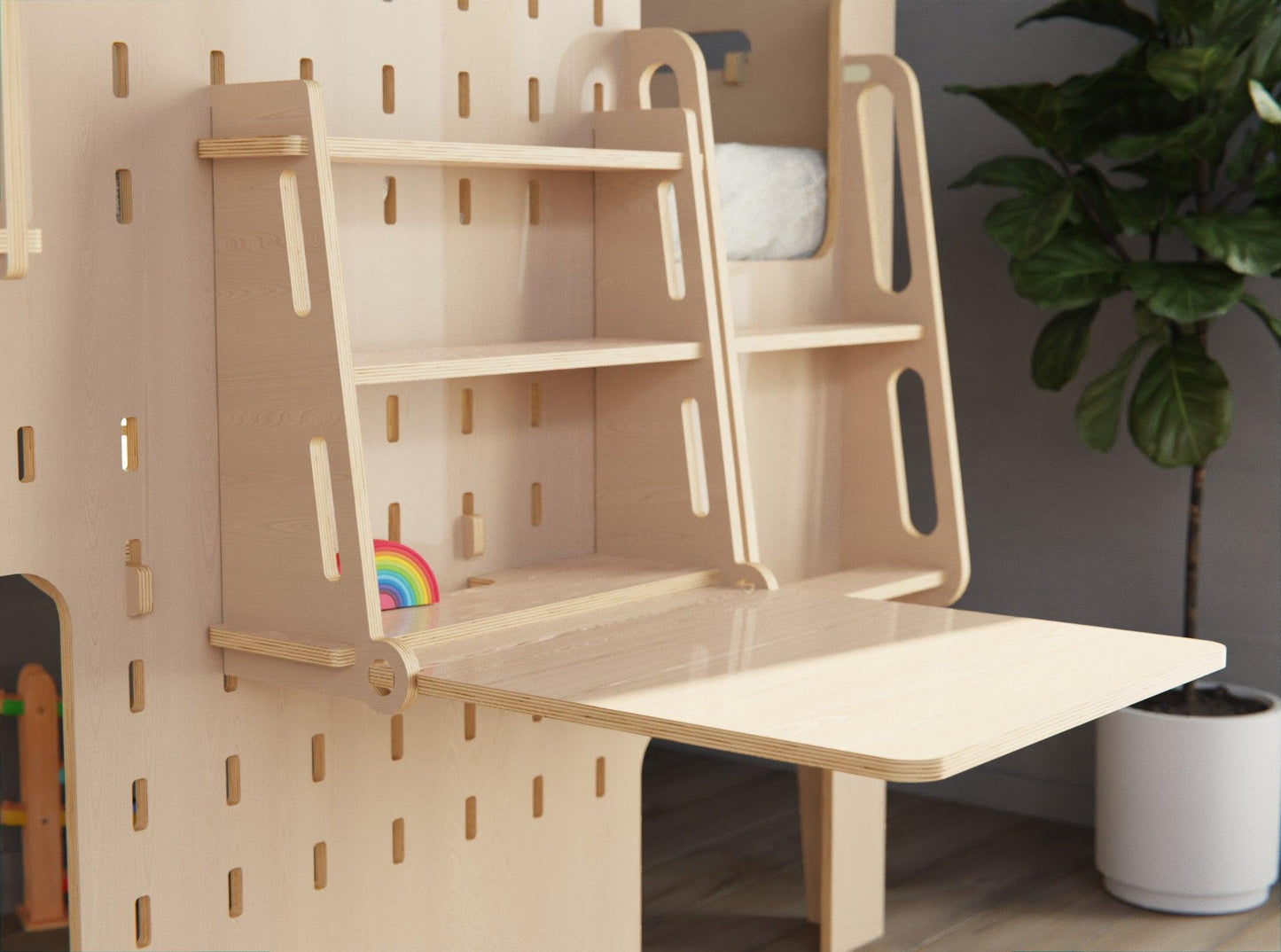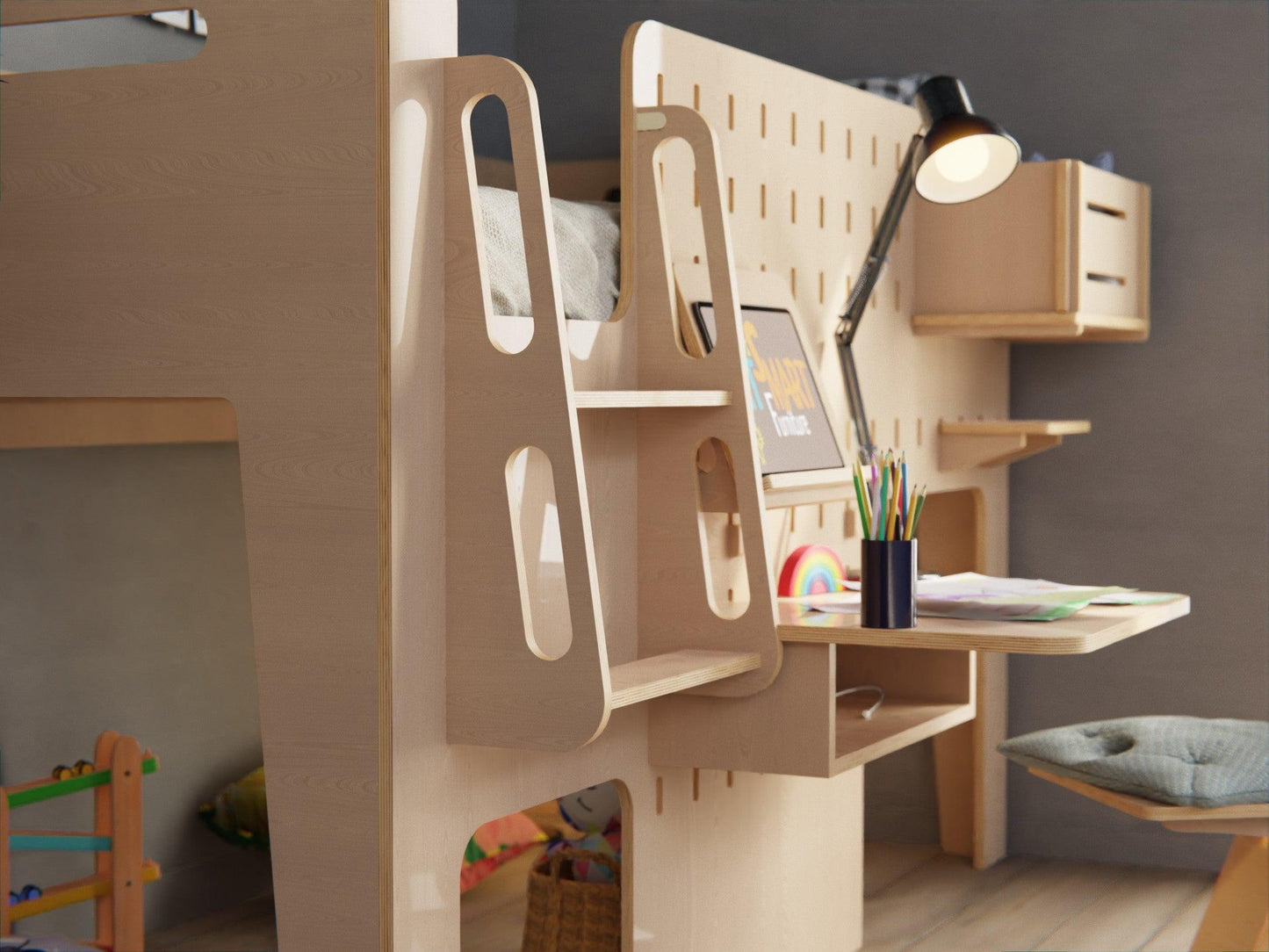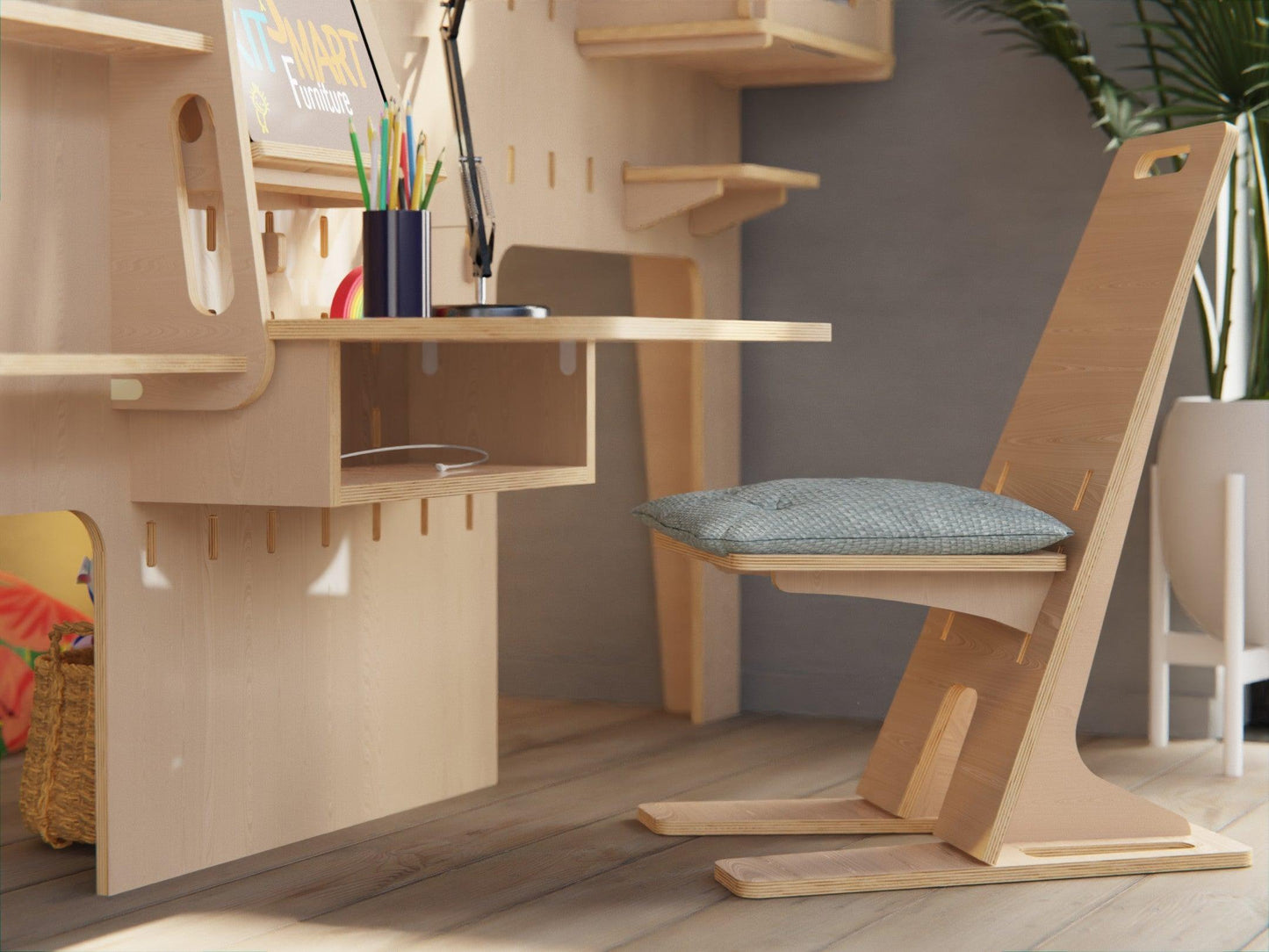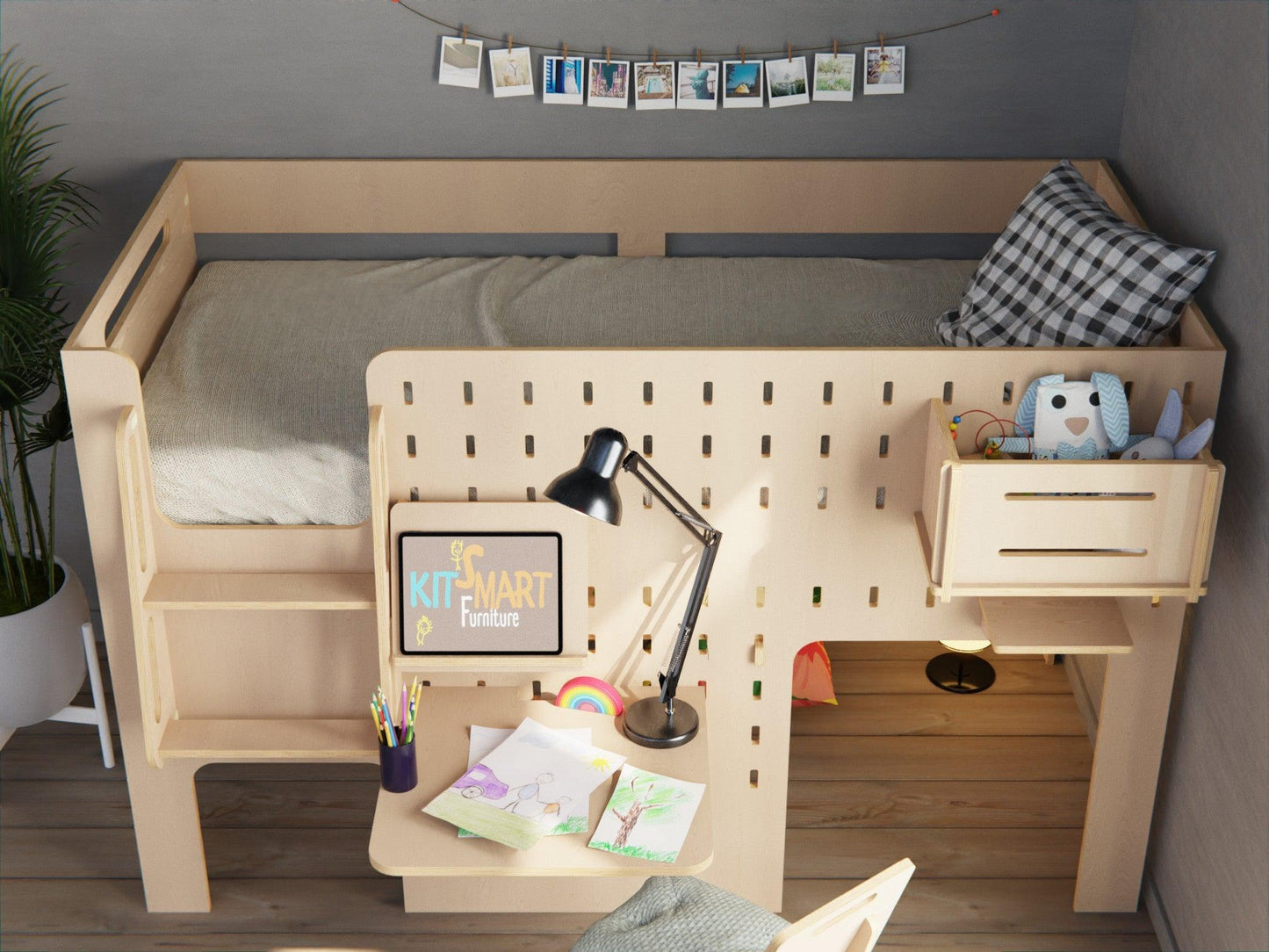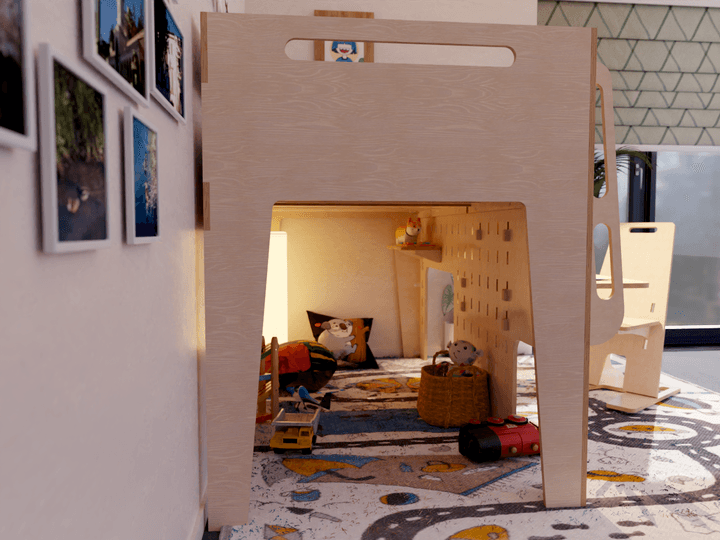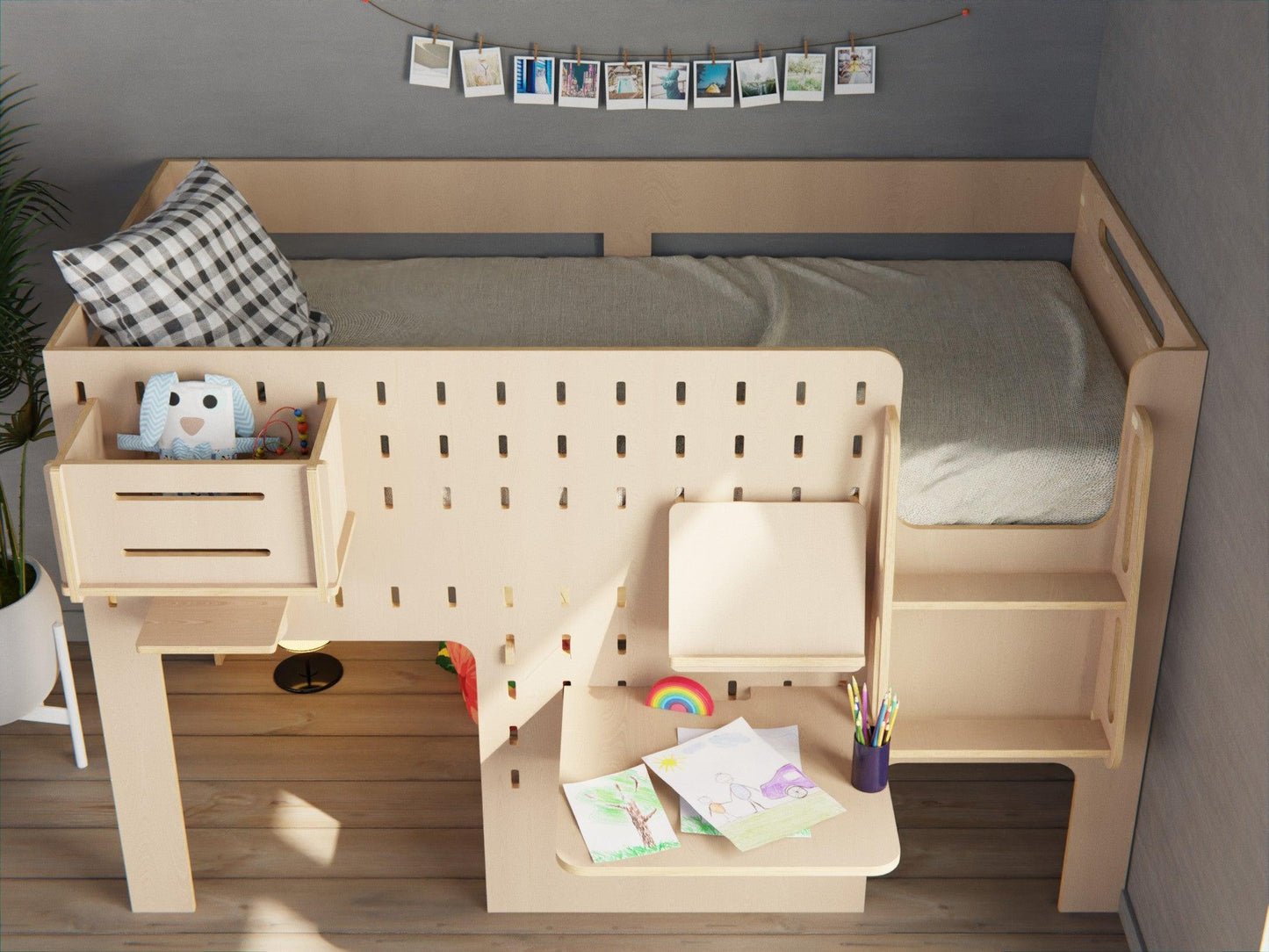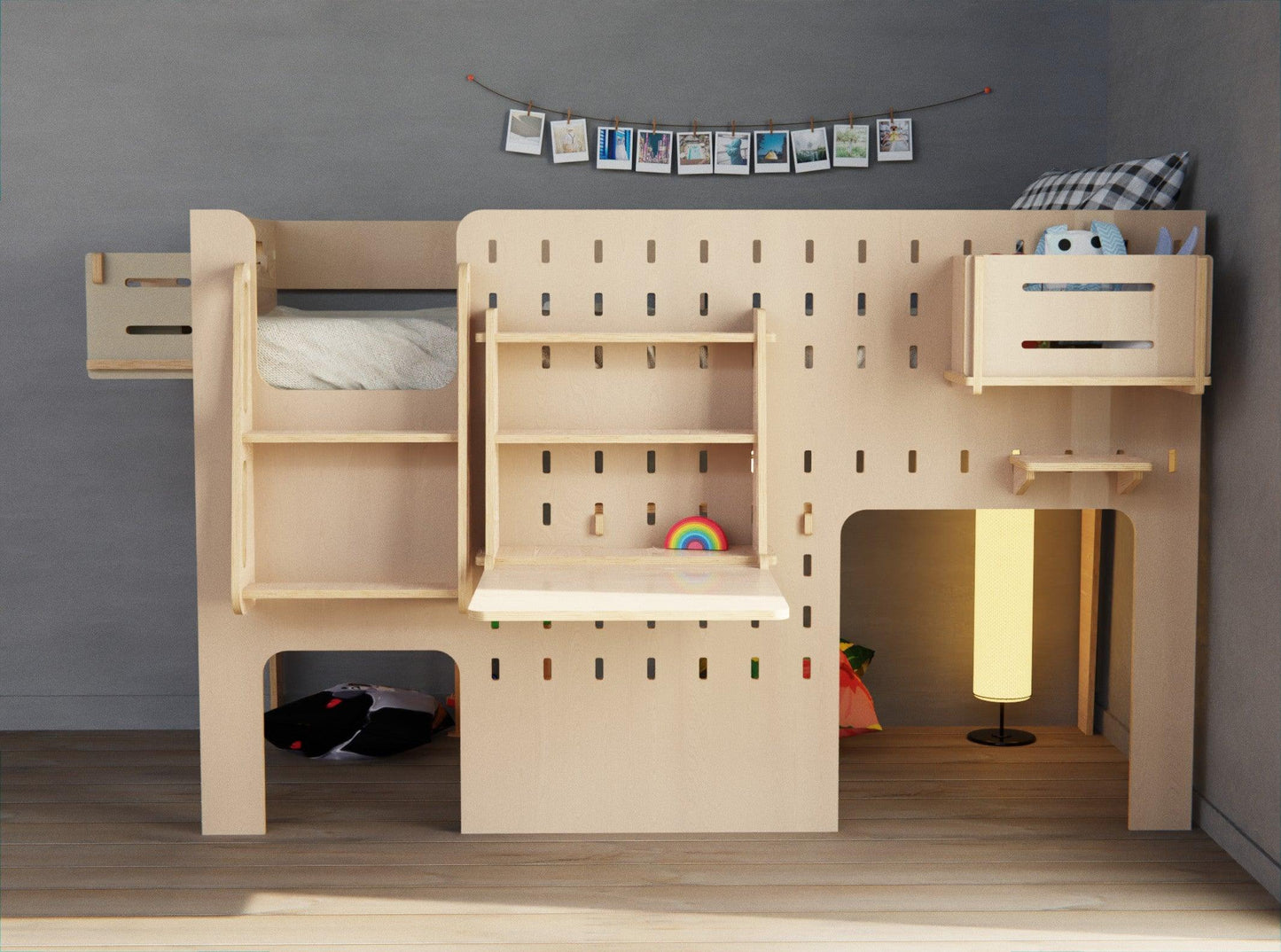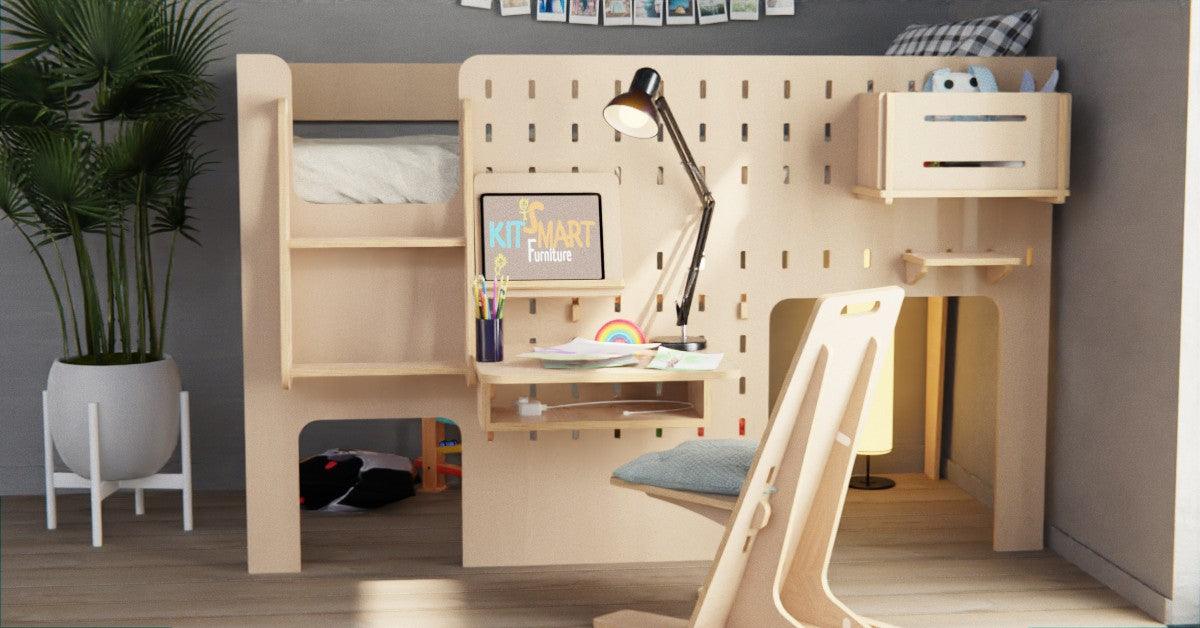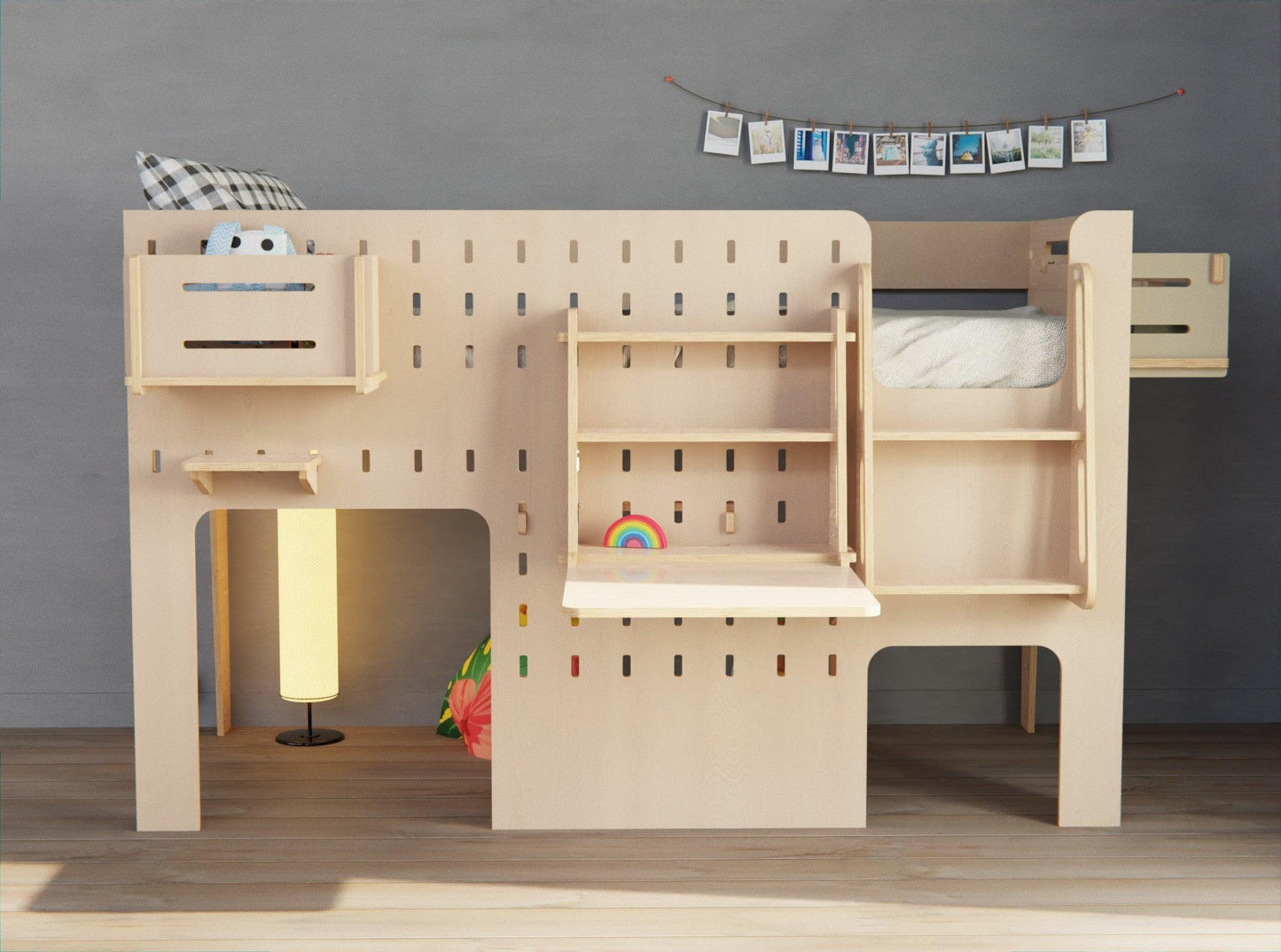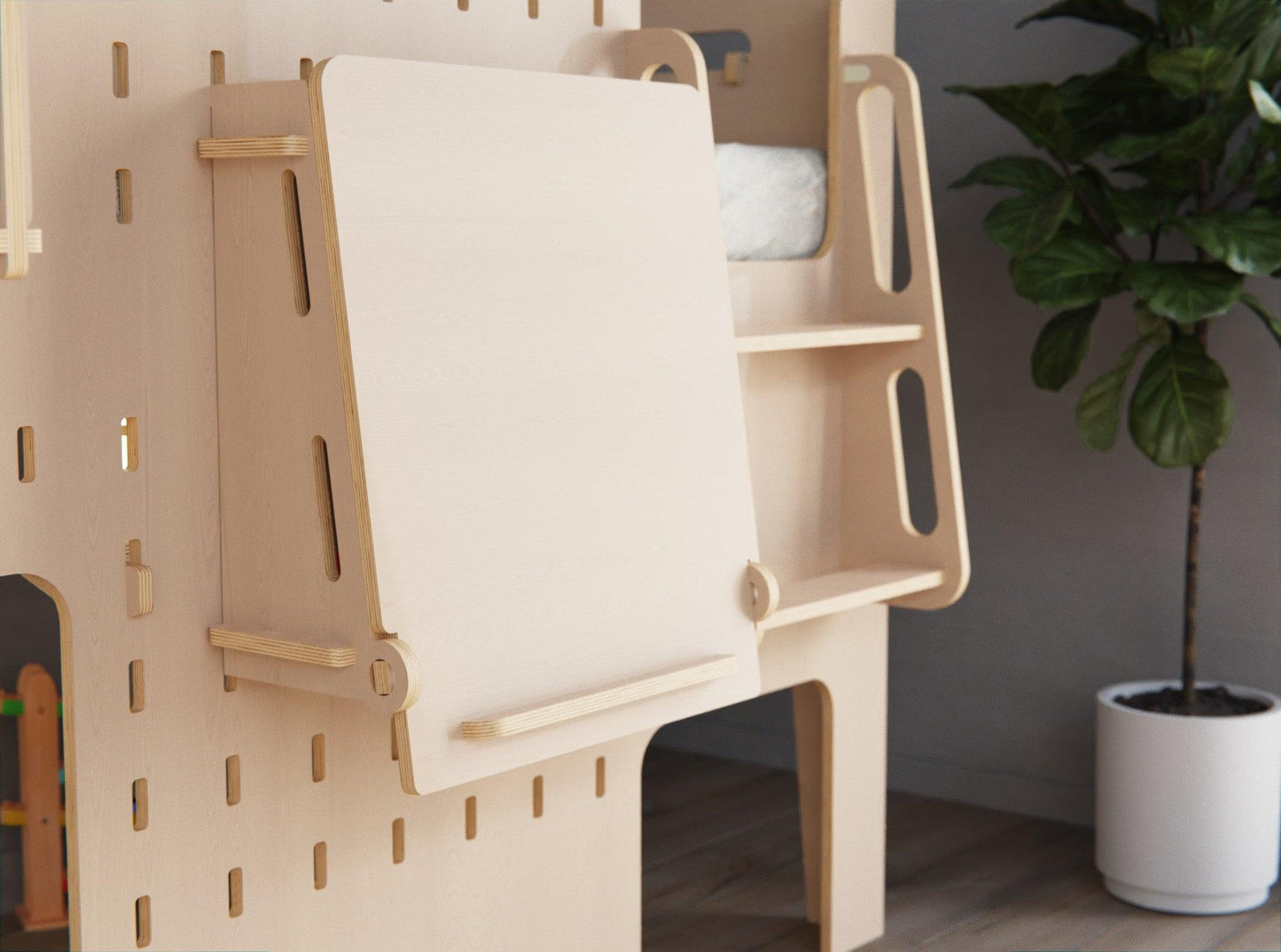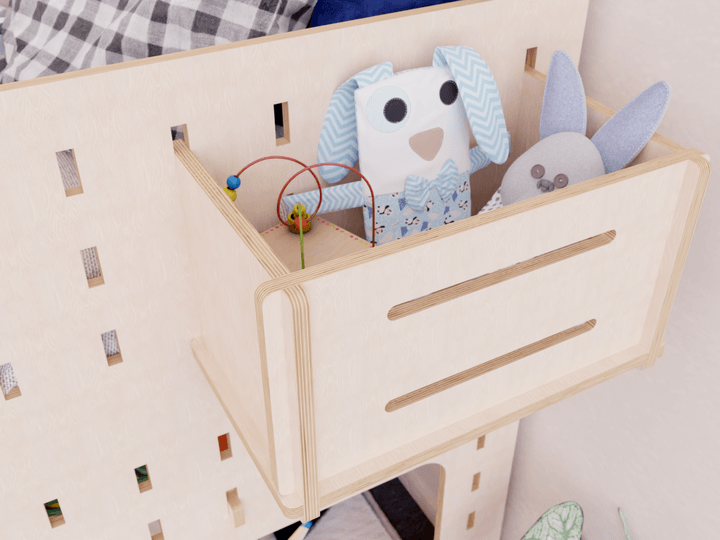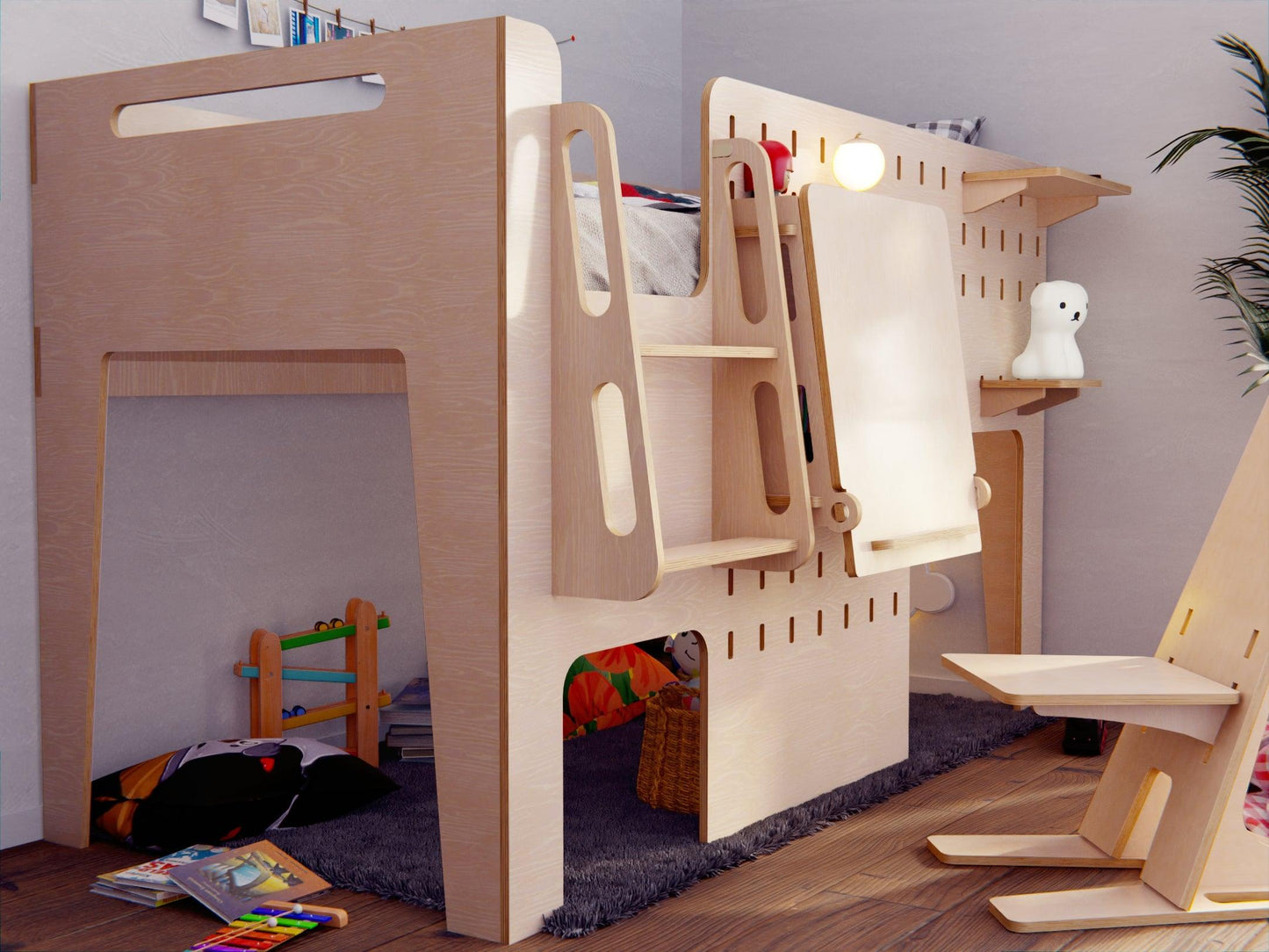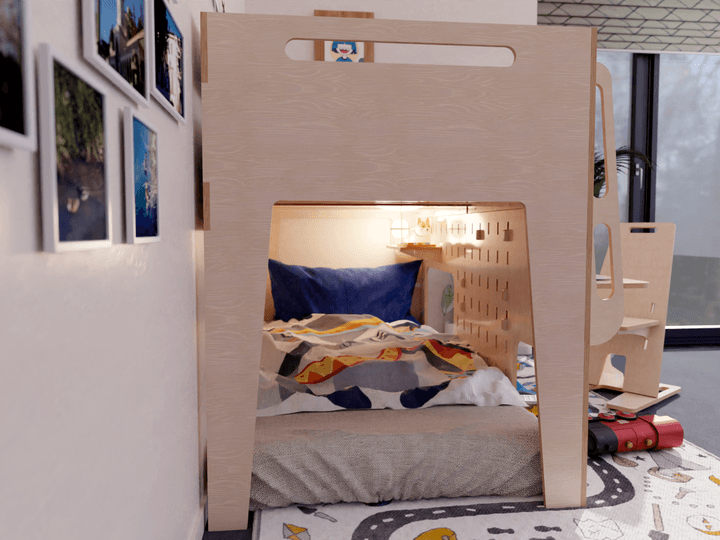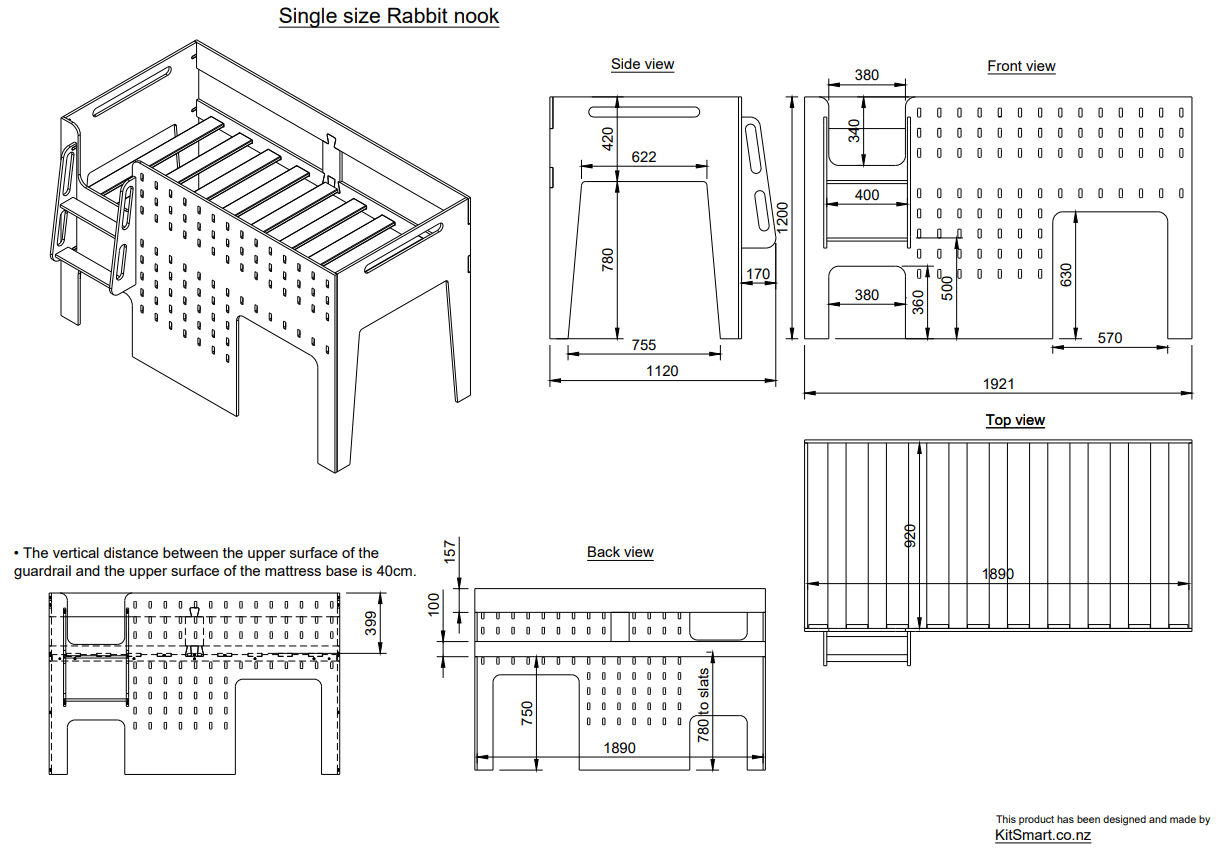 Product as expected but issue on delivery
Very happy with the initial order process and shipment. Let down when opened up shipment, fully unpacked the large kit ready to build after moving out previous bed only to find no Lamello screwdriver or caps to build the nook. Wasted a whole morning going around various hardware stores and finally found a tool for the job. Customer service did send out the missing kit but arrived 2 days too late. Otherwise product is solid and meets expectation. Word of advice, check you have the tools you'll need before you unpack the entire kit for building or clear out sapce in the bedroom the new bed is going into!.😉
Thank you for your review, and we're glad to hear that you were satisfied with the initial order process and shipment. However, we apologize for the inconvenience caused by the missing Lamello screwdriver and caps, which resulted in a wasted morning and delay in building your bed. We appreciate your feedback and will take steps to ensure that this does not happen again in the future. We're glad that the missing kit was sent out, and we're sorry that it arrived two days too late. We appreciate your advice to check for the necessary tools before unpacking the kit and will include this in our instructions to customers. We're happy to hear that you're satisfied with the product overall, and we hope to serve you better in the future.
KitSmart Team
Great service. Especially the chat team and the assembly
AA+ Service
What an amazing experience. So easy to organise.
Purchased online based on what we wanted. Good communication throughout.
Owners drove the bed 5 hours north to us and did the full set up in the bedroom for us. Wow did not expect that at all. Super lovely people, quality of service and workmanship AMAAAAAZING!
Definitely highly recommended for service
Kia Ora, dear Maikio

Thank you so much for such nice feedback about Kitsmart Furniture. We greatly appreciate it.
We do our best to provide service to our customers and getting feedback is always important.

If you would like to share your experience with your friends and whanau, please do! We would love to supply Northland with our products.

If anyone has any customised ideas for furniture, we can certainly design and manufacture it.

Once again Ngā Mihi for your order and feedback.

And Hangi was so delicious! Thank you for your generosity.

Nga mihi.
I had an amazing experience with Kitsmart. We had slightly different needs with our bed's components; they were helpful, supportive and patient with me whilst I tried to get my head around how the system works. Service & Delivery was prompt and cheerful. We are absolutely stoked!
Mattrasses collection
Regular price

From $499.00 NZD

Regular price

Sale price

From $499.00 NZD

Unit price

per

Regular price

From $615.00 NZD

Regular price

Sale price

From $615.00 NZD

Unit price

per
As parents, we understand that ensuring your child's well-being is a top priority. One often overlooked aspect of their sleep environment is the bed frame. Just like any other piece...

As parents, we understand that ensuring your child's well-being is a top priority. One often overlooked aspect of their sleep environment is the bed frame. Just like any other piece...